The many career paths of pipe welding
June 2, 2019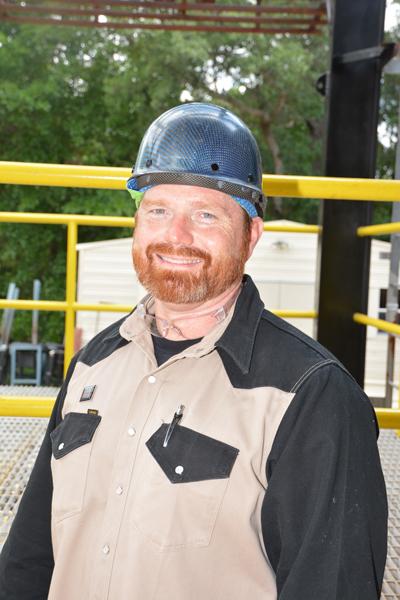 When it comes to hands-on work, pipe welding stands apart. The welder must manipulate the torch in just the right way, and that "right way" changes constantly as the torch makes its way around the circumference.
Scottie Smith has trained his share of pipe welders, and he comes by his knack for teaching rightly. His father won the national Howard E. Adkins Memorial Instructor award in 1999. Some of Smith's earlier memories of pipe welding are of his days as a helper, doing some basic pipefitting under their house's carport.
Like many welding instructors, Smith—now a welding instructor at Northwest Florida State College,Niceville, Fla.—has a lot of letters after his name. He's an AWS certified welding inspector (CWI) and a certified welding educator (CWE). And all that alphabet soup means something. It says that person can inspect a weld, communicate what's wrong, and work with the welder to uncover how to fix it.
At the same time, not every welder becomes a CWI, and, in fact, some shouldn't. Smith used pipe welding to illustrate the point. Pipe welding requires extreme concentration and hands-on finesse. The inspection job also comes with a lot of reading and detailed recordkeeping, together with some effective coaching. It's an unusual mix of job duties.
So how does an instructor know if a pipe welding student is suited for the inspection career path? According to Smith, the traits usually show themselves quickly, both in the welding booth and, especially, in the classroom.
Perfectionism
After high school Smith enlisted in the Navy, where he worked on fast attack subs and amphibious watercraft. Eventually he made his way back to Southern Union State Community College in Opelika, Ala., where his dad taught; earned an associate degree; and made his way as a contract welder before returning to teach in 2009. By 2015 things had come full circle: He won the AWS award his dad won 16 years earlier. He also won The WELDER® magazine's Teacher of the Year in 2018. Good teaching is a family thing, it seems.
He focuses much of his teaching on pipe welding. "I know pipe welding, specifically construction pipe welding, which is what I did," Smith said. "It's where most of the job opportunities are."
So who will make it as a pipe welder? "First, they realize that there is no perfect fit-up and no perfect weld, especially in the field," Smith said, adding that at the same time, the best pipe welders never stop working toward perfection, however unattainable that might be.
Smith discovers this perfectionism when he observes students preparing a joint. "If you don't spend the time prepping it, then it's going to be harder to weld. This is so difficult to get new welders to understand. They just want to cut it and slap it together, and they say, 'That's good enough; let me get to the welding.' The students who understand the importance of fit-up also learn pipe welding techniques faster, and they end up being better pipe welders overall. Why? Because they understand all the elements that make up a good weld joint, not just the physical act of welding itself."
Considering all the physical challenges of the actual pipe welding process, the best welders perform quite the high-wire act, seemingly with ease. "In the flat, you set your torch angle and then hold it steady," Smith said. "But with pipe welding, you're always having to change your arm movement, your travel speed, and the angle of the torch or rod. You're always compensating for that angle change, moving your arm and wrist. That's the toughest thing for new welders to grasp. A pipe weld is almost like a moving, living thing."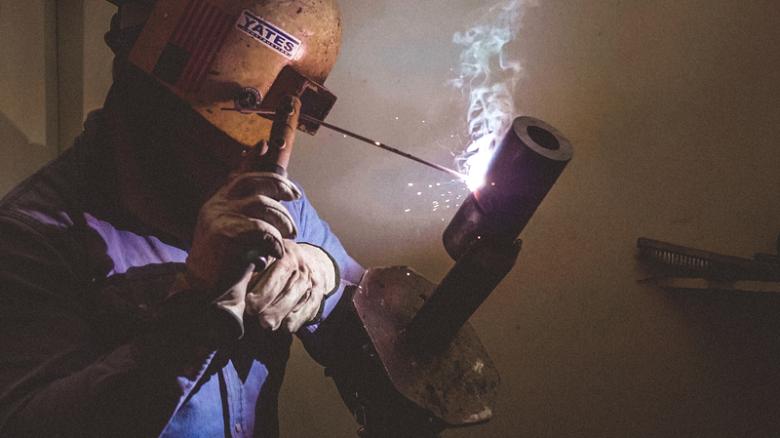 Whatever path they take, pipe welders will most certainly live in a world where their work is being inspected. "That's why I introduce them to visual inspection very early," Smith said, "usually with a weld test every Friday. I have a grade sheet that has the criteria for visual acceptance either through the AWS D1.1 acceptance criteria or the ASME acceptance criteria. And I go through this with the students, telling them, 'According to these criteria, you have excessive undercut' or porosity or whatever it may be. They see the list, which is straight out of the code books, so they get used to hearing the terminology. This ensures that when they get out into the field, they're not just rod burners, but educated welders who can talk the technical language with the inspectors."
On-the-job Reading
"During a typical 10-hour day, I do two hours of reading."
That wasn't Smith. That was Terry Taylor, one of Smith's previous students, who graduated as a topnotch welder but also achieved his CWI and is now working as one at a large aerospace company in Texas. "All that reading involves reviewing the purchase order and the contract agreements, review the customer's specification, and then it becomes a daisy chain. You find one specification that leads to another specification that leads to the next."
Smith saw Taylor had a future as an inspector, mainly because of how he performed not only in the shop but also in the classroom. "The CWIs usually are the ones who pick up on the book work and technical side of welding," Smith said, adding that "this is a generalization. I know many hands-on guys who don't have an academic background, and they still made great inspectors. But generally, if they pick up on the book side of things, they might be suited for the CWI path."
Before the welding work starts, Taylor coordinates with engineers to ensure the drawings are complete and ensures everything complies with applicable codes.
"I've met a bunch of CWIs that went back to welding," Taylor said. "There's a lot of pressure on quality. Particularly if a job is about to ship in the next few hours, you need to have all the inspection work ready."
The CWI works with the welder, shop foreman, and management, showing the specifications and explaining why this or that weld does or does not meet the spec. It's exacting work that also takes a good amount of interpersonal skills. "I'm very personable," Taylor said, "and my patience level is very high."
He added that he thrives in the inspection environment because of how dynamic the job is. It's not just about the arc in front of him. It's about the science behind welding, the standards and specifications, best shop practices, coaching, and working with people in various levels of an organization.
In this sense, the inspection world is much broader than the world of the welder. Still, this doesn't mean the job of the CWI is better or worse. Being a welder and being a CWI are just two very different professions.
Career Paths in Pipe
Smith focuses his students on pipe welding and inspecting not just because "that's where the jobs are and the money is," but because the pipe focus itself has so many different paths: from low-pressure chilled water lines to the code-welding world of pressurized pipe. Pipe welders can spend careers welding chilled water lines, or they can tackle jobs of various levels, all the way up to the most critical nuclear applications.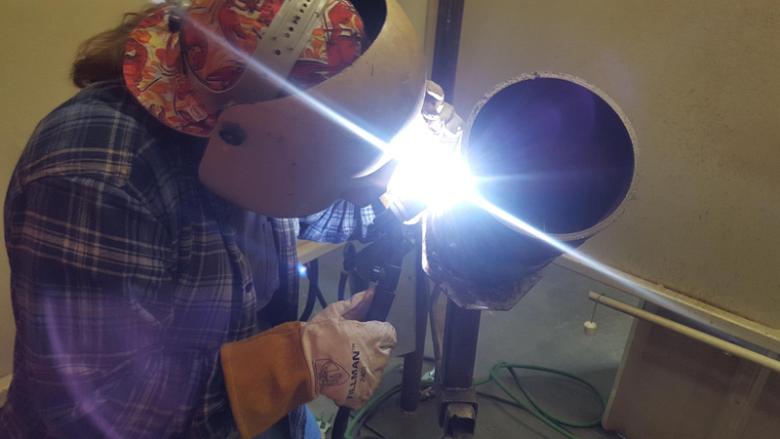 "I start everyone with a foundation of stick welding the chilled water line and then work them up to process piping and code-level work," Smith said. "I tell my students about all of it and let them decide which avenue interests them most. And toward the end of the last semester, I talk with them, find out their intended focus, and teach them toward that focus at the end. Quite often, I have them do research on piping companies, so they can pursue careers with them."
Smith also observes certain students for leadership skills. Most classes have at least one student whom others turn to for help. This person might be a great welder, but he or she needn't be the best welder in the class. In fact, many great pipe welders have trouble communicating how exactly they do what they do. They thrive in an environment without distractions, where they can concentrate on the arc in front of them.
That said, those with leadership skills don't necessarily end up being CWIs either. "Quite often, those students end up being foremen or even a superintendent," Smith said, adding that, again, CWIs tend to not only have the interpersonal skills but also thrive in an academic environment. "That said, CWIs don't spend their days welding."
In fact, they spend a lot of their days at a desk, studying and ensuring all the pieces of the project are correct. This requires a person who's often very different from one who strikes the arc and lays a bead on pipe.
"I really try to look at each student's personality and their strengths," Smith said, "and seeing what interests them as well."
Working with that personality element is critical, he added, because the welding arena involves so much more than going to work and striking an arc. The field has many potential career paths, each of which requires very different people with very different skill sets, a fact that makes the skilled welder shortage even more challenging.
That said, Smith has seen many students find success, and not just because they know how to weld. He also makes sure their personality and interests fit the career path they take.
["source=thefabricator"]